Trace Compass is a Java tool for viewing and analyzing logs or traces of any type. Its goal is to provide views, graphs, metrics, etc. to help extract useful information from traces, in a way that is more user-friendly and informative than huge text dumps.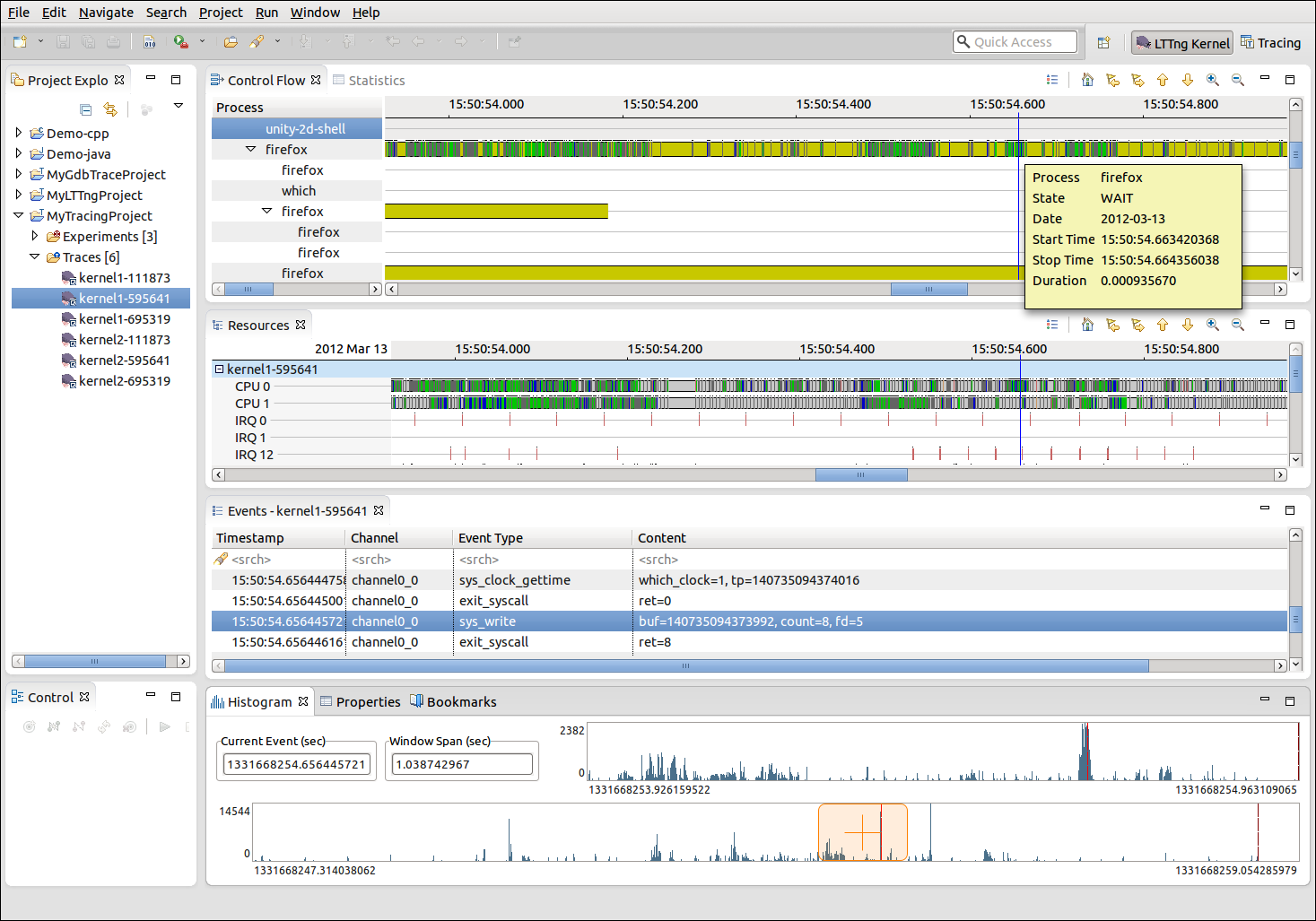 General
Can be integrated into Eclipse IDE or used as a standalone application (RCP). Eclipse plug-ins facilitates the addition of new analyses and views.
Provides an extensible framework written in Java that exposes a generic interface for integration of logs or trace data input, analyses and views.
Custom text or XML parsers can be added directly from the graphical interface by the user.
Supports live log and trace reading and monitoring.
Designed to be scalable: can handle traces that exceed available memory.
Remote tracer configuration and control with built-in support for LTTng traces.
Traces taken from different clocks can be correlated though event relationships.
Configurable, data-driven analyses and views.
It supports Windows, Mac and Linux.
Built-in Trace Format Support
Trace Compass currently supports many trace formats natively (no third-party libraries needed), such as:
Common Trace Format (CTF), including but not limited to:
Hardware traces (e.g. IEEE Nexus 5001 CTF conversion). See also this link.
GDB traces for debugging
The Best Trace Format (BTF) for OSEK
The libpcap (PAcket CAPture) format, for network traces
Custom text or XML parsers that can be added right from the graphical interface by the user
Can be extended to support various proprietary log or trace files.
Built-In Analyses and Views
Memory and Processor usage
Control flow
Hardware and software resource allocation
Histogram
Call Stack
Network Streams
Detailed Events List
Trace Statistics
Contribution Activity:
Commits on this project (last 12 months).