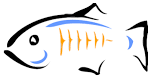 Eclipse GlassFish Tools enables publishing of Eclipse IDE projects to GlassFish server, as well as controlling GlassFish server from within Eclipse IDE. It extends Eclipse Web Tools Platform.
Eclipse GlassFish Tools 1.0.0 support open source GlassFish version 3.x, 4.x, 5.0 and the latest Eclipse GlassFish 5.1, the application server that implements the Jakarta EE specification, which can be downloaded here.
Contribution Activity:
Commits on this project (last 12 months).